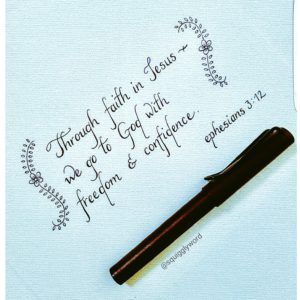 Religion is not equal to faith. With religion comes a system, creeds, traditions, even the introduction of humanistic beliefs. But faith is free of all of that. Especially in regards to Jesus.
"The Spirit of the Lord is on me, because he has anointed me to proclaim good news to the poor. He has sent me to proclaim freedom for the prisoners and recovery of sight for the blind, to set the oppressed free," Luke 4:18
He came to earth with one objective fueled by His intense Love for us: to save us from every obstacle that separated us from His Love and God's Love. To liberate mankind so that we could be free to be loved and to love. He had no intention of instituting rules or mandates. He was emancipating every person from religion and all it's expectations. With Him the only thing that matters is Love. He initiated the first move with the Cross. He is hoping that as I look at His Supreme Act of Love, I will love Him in return. As a human, my love response is nowhere near the level it should be for such a sacrifice. But, is that what He expected? Perfection? No, because He perfects me! That was the whole point of saving me!  If I give in to His Love, my life is no longer restricted. "It is for freedom that Christ has set us free." Galatians 5:1a  Now, I freely  love Him by my life and I openly welcome the opportunities to love others like Him. "You, my brothers and sisters, were called to be free. But do not use your freedom to indulge the flesh; rather, serve one another humbly in love." Galatians 5:13 And in the places I come up short,(and I do) He makes up the difference. Religion could never achieve this kind of relationship. But faith in His Love does.
❤?❤ Love won't fail or die. That will never change. ?(No post Wed, see you Thurs)