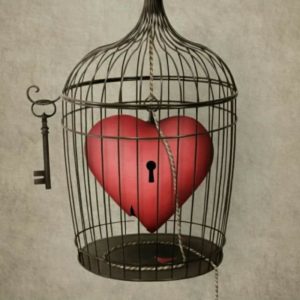 I wrote this back on Aug 11 and posted to Facebook. I still feel it's true and I still don't know what I'm doing,  LOL:
I can't construct a fail safe system to protect my heart. I can try. I can make every effort to shield it and be the most vigilant gatekeeper ever, but it's impossible to keep it untouched. Sometimes, it just loves even when I tell it not to. It goes all in. Sometimes it loves people when I know the love may not be justified. For me it's hardcore love when I do, because I don't easily give my heart.  I've loved like this and suffered and I don't forget that kind of pain.  So, then, I attempt secondary methods to mimimize the risk of hurt. I try to be preemptive in my words and actions. It's my way of having some control over the situation. But hearts are not predictable. I might have some influence over mine, and I can try to sway someone else's in order to save mine, but I can't ever be assured it will work. I don't believe this is what God meant in this verse:
"Above all else, guard your heart, for everything you do flows from it." Proverbs 4:23.
That whole chapter is about wisdom and pursuing it, versus the alternative. It isn't direction about not taking love chances, it's about loving unwisely. Being careful not to run after what will distance you from Him. But, to love like Him is always wise and His own Heart is exposed all day. How can I have a balance in loving wisely, but being vulnerable too? I seriously have no idea. Right now, I just look at Him, and think, He is going to have to transcend me to get this done. He has the capability. "No eye has seen, no ear has heard, no mind has conceived what God has prepared for those who love him"– but God has revealed them to us by his Spirit. The Spirit searches all things, even the deep things of God." 1Cor 2:9-10 His Spirit of Love knows my best and He can oversee my heart's journeys. Even if my heart does go through pain while loving, it will be under His Hand and He understands. But more so, He is my only hope for healing.
"He heals the heartbroken and bandages their wounds." Psalm 147:3
Love Always❤???????
I will say though, in the cases where the love was unjustified, God freed me. Trust me, I needed freedom from the regret of giving my trust and heart to ones that weren't meant to have it.
?I'm wide awake
And now it's clear to me
That everything you see
Ain't always what it seems
I'm wide awake
Yeah, I was dreaming for so long
I wish I knew then
What I know now
Wouldn't dive in
Wouldn't bow down
Gravity hurts
You made it so sweet
Till I woke up on
On the concrete
Falling from cloud nine
Crashing from the high…
I'm wide awake
Not losing any sleep
Picked up every piece
And landed on my feet
I'm wide awake
Need nothing to complete myself, no
I'm wide awake
Yeah, I am born again
Out of the lion's den
I don't have to pretend…?
Wide Awake by Katy Perry