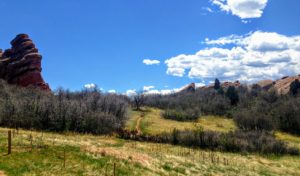 He has given me a road to travel on and together we go forward. I wish I knew more about the trip and the details of what will happen before we get to the end. I especially want this when the way is harder than I anticipated. If my faith is strong, I am step in step with Him. Then there are the days I just want to go off by myself on a more secluded path and escape for a while. I could if I wanted to. He isn't going to coerce me into remaining on the main road. But I already know that as appealing as it seems from this vantage point, if I do this, I am going to face more hardship trying to avoid hardship and I will face it alone. I've done it before, so I can't pretend that I don't know how it turns out. It's just that it looks good at times. This mindset, though, isn't like Jesus' when He went off to lonely places.
"Jesus often withdrew to lonely places and prayed." Luke 5:16
It was lonely, but He wasn't alone. Early this morning I realized that this is what I wanted; a purposeful withdrawal from my own perspective and sight in order to allow Him the occupation of my heart. I can do this without leaving the road. There are spots where no one is around and He and I can be together even closer than when we are walking. I have had some moments where I am so deep into Him, that I can see His Spirit in my mind's eye. I can't describe it as a visual appearance, and yet it is. When He and I are connected like this, I cannot hold another thought or see anything else. It is like a profound fall into Him and I can allow my spirit to be absorbed by Him. I think it was always meant to be this way. He and I merged as soon as I accepted His offer and was reborn. Our communication is spirit to Spirit.
"Before they call I will answer; while they are still speaking I will hear."  Isaiah 65:24
Experiencing that melding isn't meant to be an anomaly in our relationship. We are closer than I have ever acknowledged. It is His Desire that we stay that way.
"…that all of them may be one, as You, Father, are in Me, and I am in You. May they also be in Us, so that the world may believe that You sent Me."  John 17:21
I'm certain that my soul instinctively understands that Oneness. Withdrawal can be a deterrent or the key to Oneness. It depends on what I withdraw from. I've been eyeing that little solitary path, but instead, I am going to pull away from myself and draw closer to Him.
Love Always
—-
I was hiking and I saw this path off in the distance.  It made me think about where my thoughts have been.  I didn't have the freedom to check it out because the park service set up a perimeter of light almost symbolic fences to protect the area. You can trespass easily, but most people don't.   Maybe, that's what He has been doing in my life but the protection is really for me.